BMC AMI Database Performance for Db2® optimizes your Db2 data, improving overall performance and cost efficiency. 
Keep your data optimized for peak application performance
Disorganized data structures, poorly allocated storage space, unreliable capacity planning—these enemies of a healthy, high-performance Db2 database drive up your costs. Keep Db2 fully optimized with an array of database maintenance tools.
Perform reorganizations more often with fewer resources and zero downtime
Determine precisely when a reorganization of your tables or indexes is required
Gather and store usage statistics that will help you stay proactive and in control of database maintenance
Automate the time-consuming and error-prone manual processes of database management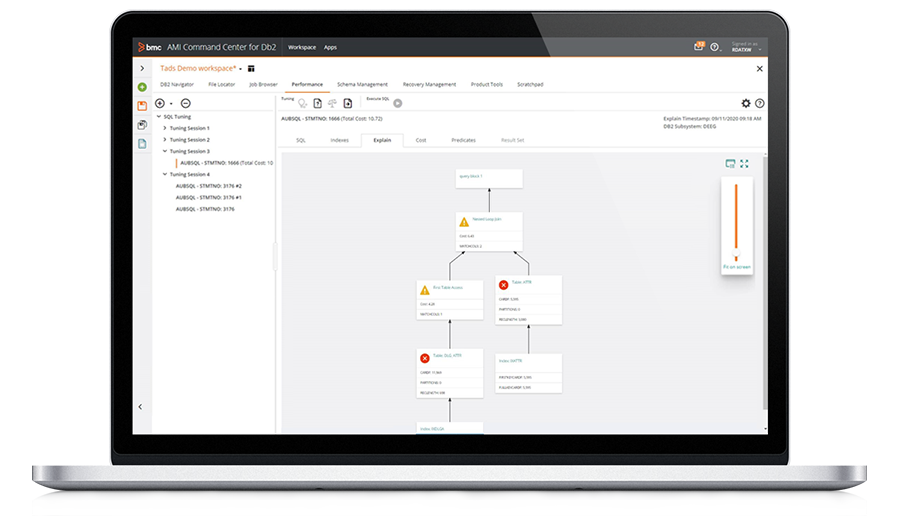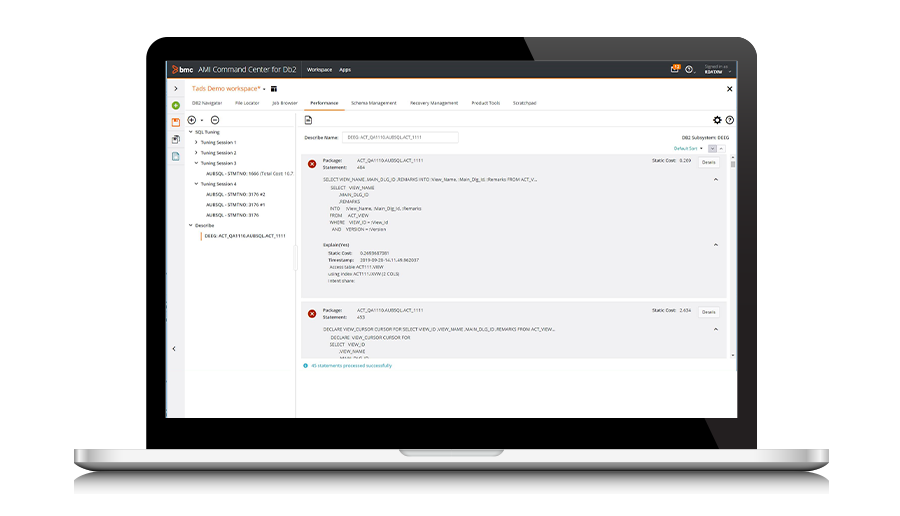 Automate maintenance to improve resiliency and agility
Understand your Db2 environment with in-depth usage and performance statistics
Dramatically reduce resource consumption through no-sort online reorgs
Increase agility by targeting reorganizations and making real-time processing decisions
Easily determine whether reorganization would be beneficial—schedule the ones you need and defer the ones you don't
Use real-time analysis to determine what to process and what to skip during execution with no JCL generation ever
Automatically optimize application performance when combined with BMC AMI SQL Performance for Db2®
"Assuring the performance of Db2 databases and applications is an imposing task that keeps getting more complex all the time. It makes sense to arm your DBAs with modern tools so you can optimize Db2 performance and thereby deliver superior service to your customers." — Craig S. Mullins, President, Mullins Consulting, Inc.
Resources
Read
Datasheet:
White papers:
E-books:
Experience
Videos:
Explore
Technical details:
Customer enablement:
Related products and solutions: