Free Guided Demo: BMC Helix Continuous Optimization
Optimize IT resources with precision. Predict tomorrow's needs with confidence.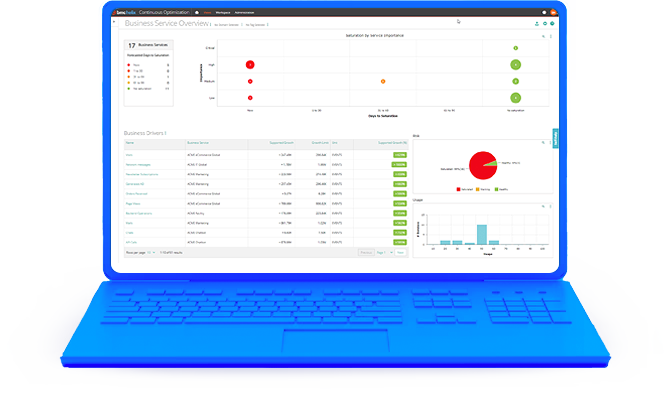 In our free guided demo, you'll discover the tools that enable better resource planning for today and tomorrow. Explore AIOps-powered capabilities like:
Proactive outage alerting that helps you stay ahead of potential issues so you can take action before there's an impact
What-if scenario planning that lets you simulate possible future business circumstances so you can understand the impact on your service operations and plan accordingly
Workload right-sizing that gives you a clear view of how resources are being used, helping you to allocate with precision
… and so much more!
Learn more about BMC Helix Continuous Optimization
Once you sign up, you'll receive an email with instructions for setting up your BMC Helix Portal account. The BMC Helix Portal is your gateway to our BMC Helix solutions—powerful tools that will help your team deliver quality IT services, resolve issues quickly, and stay ahead of the curve. You'll find use cases tailored to BMC Helix Continuous Optimization and more, right inside the Portal.
If you have a question or need help, drop us a line! We're here for you.